Does progress always mean advancing towards something better?
The word "progress" usually suggests a move forward, and towards something better. Nonetheless, numerous controversies have prompted debates on its definition and on the best indicators to assess it.
Now in its fourth edition, the AXA Foresight Report explores the different dimensions of Progress to best adapt and assess future challenges and opportunities. Reflecting on the notion of progress makes it possible to explore how the post-pandemic world could be shaped.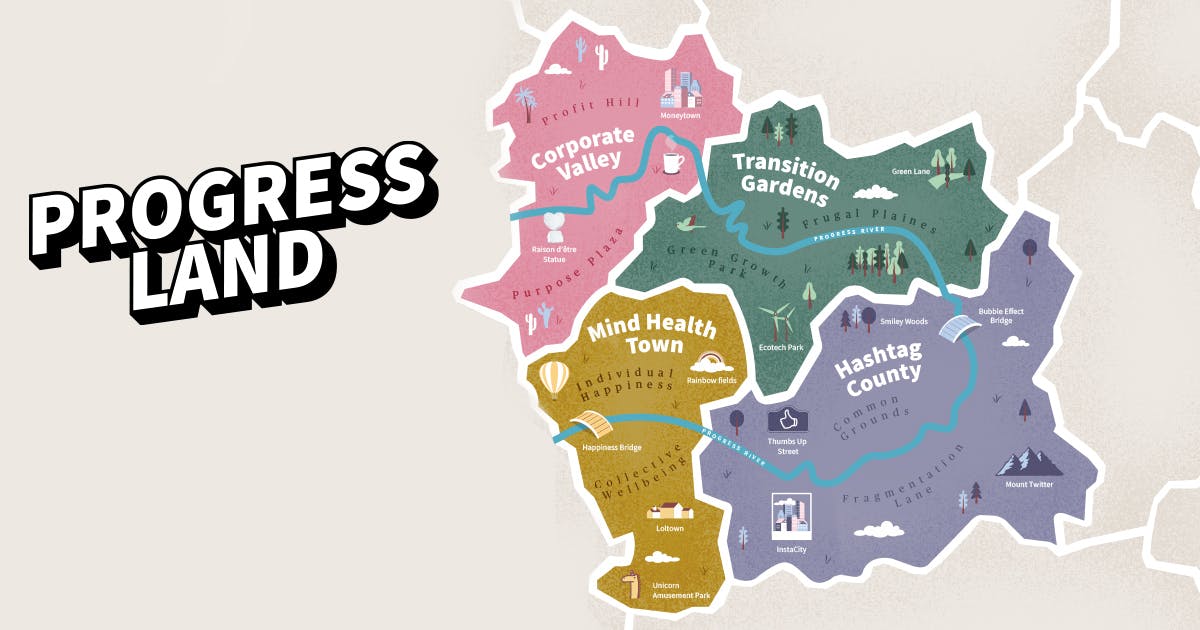 Through a fictional journey in a four-district territory called "ProgressLand", this magazine-like publication addresses multiple visions of progress by combining them with the major societal shifts such as the future of companies, the environment, social polarisation and mind health & well-being.
Click to discover the districts