This edition takes on a special meaning as we gradually emerge from a crisis that revealed the vulnerability of our societies to unexpected risks. In this context, the Future Risks Report perfectly illustrates our mission as an insurer: to protect against the risks of today while driving resilience to future threats.
The report finds that the main risks in the next five to ten years will relate to climate change, cyber security risks and pandemics and infectious diseases.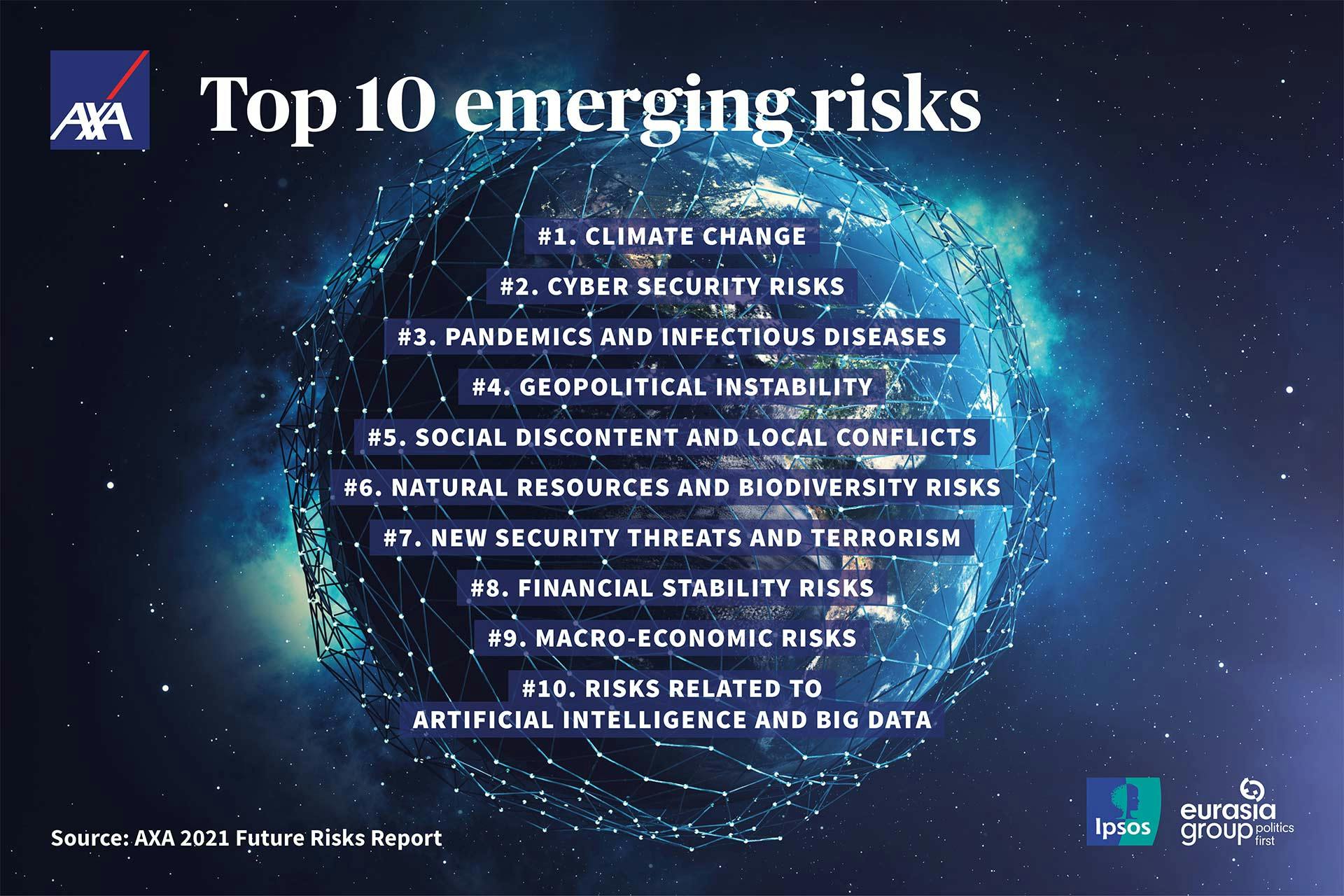 Climate change returned to the top of the experts' risk ranking in the 2021 survey, having been displaced by pandemic risk in 2020. We asked experts to rank their top five risks over a five- to ten-year timescale, and it is no surprise to see climate risks back on top after a year of heatwaves, wildfires, floods and freezes.
The survey revealed regional differences: climate concern is higher in Europe than anywhere else, among both experts and the general public. Meanwhile, experts in Africa and the Americas were most pessimistic about their national governments' preparedness to tackle this risk.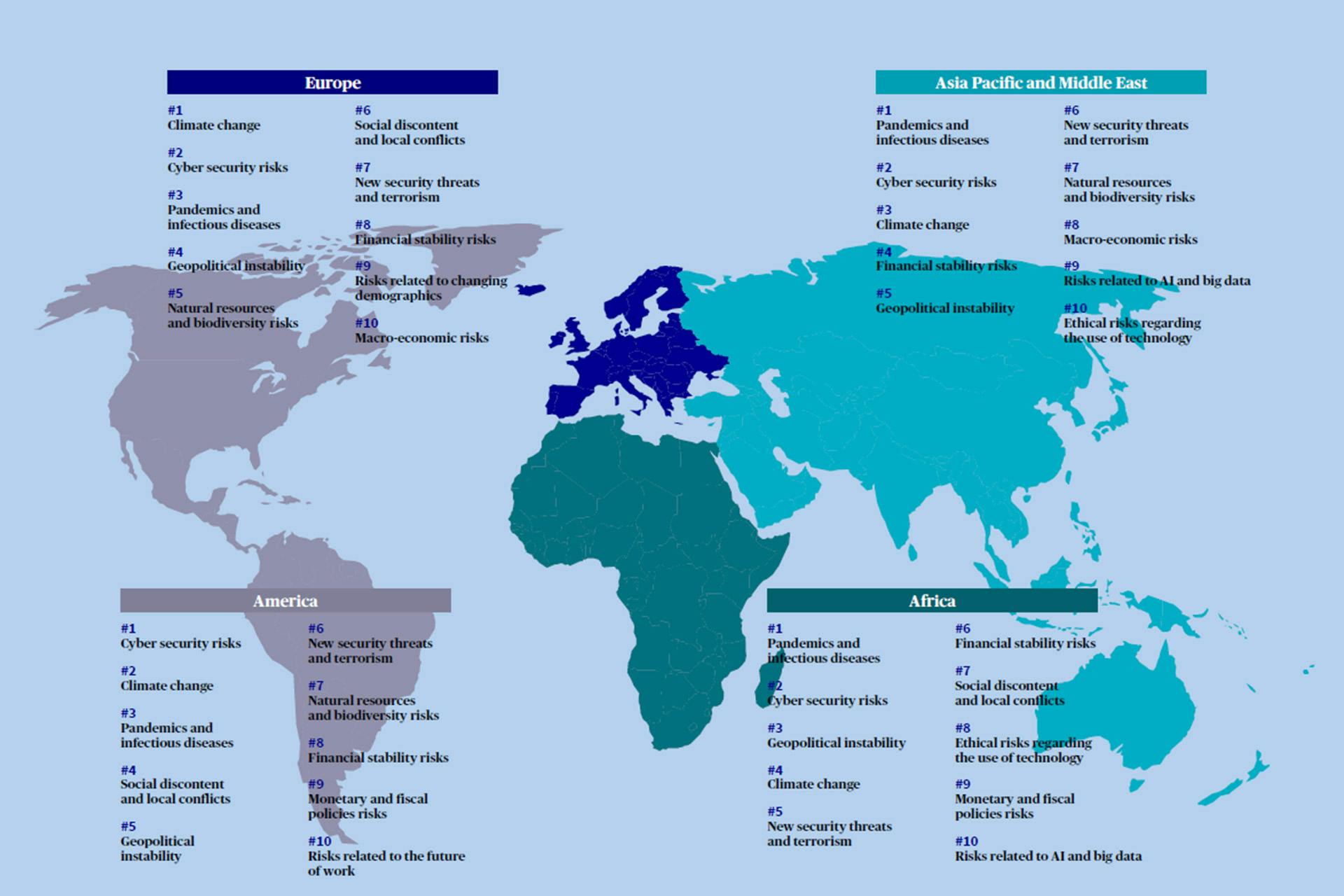 Find out the emerging trends in this video with Thomas Buberl, AXA Group CEO: