AXA is launching a tool to measure the progress and reinforce the impact of its sustainability strategy.
To assess the impact of its sustainability strategy – built around climate and inclusive protection – AXA takes on 7 measurable commitments:
as an insurer;
as an investor;
as an exemplary company.
These commitments, monitored through the AXA for Progress Index, are inspired by AXA's purpose "Act for human progress by protecting what matters" and aligned with its strategic plan "Driving Progress 2023".
AXA for Progress Index: measuring the impact of our purpose.
As an investor
Decrease the carbon footprint of AXA's general account assets by 20% by 2025
Reach €26 billion in green investments by 2023
As an insurer
Increase premiums on green insurance products to €1.3 billion by 2023
Increase the number of customers covered by inclusive protection to 12 million by 2023
As an exemplary company
Make employees leaders of the transformation: train our teams in climate issues by 2023.
Achieve carbon neutrality by 2025 by reducing our overall CO2 emissions by 20% (energy, travel and digital) and offsetting residual emissions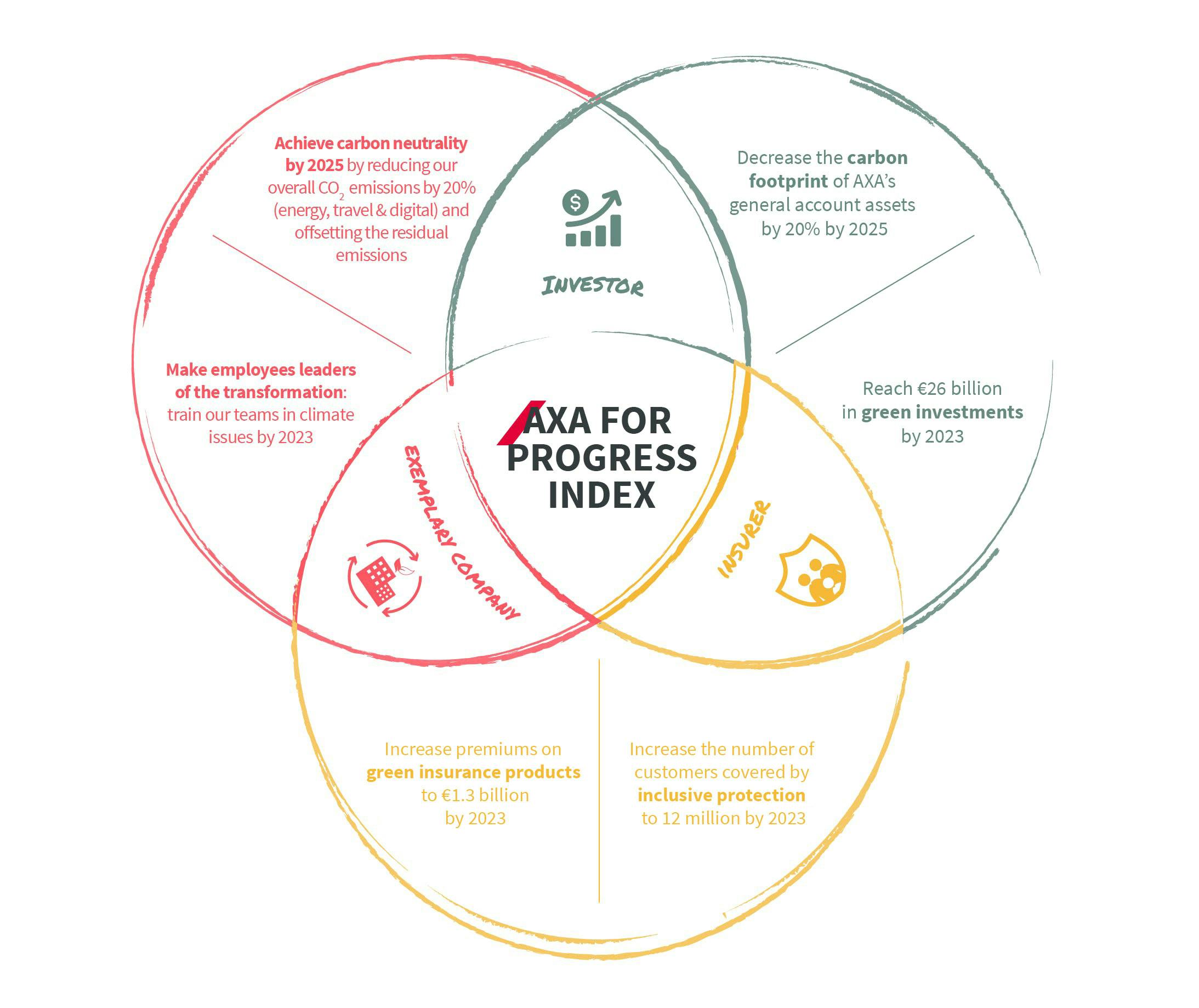 A general performance indicator will be to maintain AXA's position in the Dow Jones Sustainability Index / CSA rating.