In November 2016, the COP 22 conference in Marrakesh reminded us of Africa's vulnerability to climate change. Although the continent only produces 4% of global greenhouse gas emissions, the food security of millions of Africans and their access to drinking water are now under threat—particularly in cities where the infrastructure is already being put to the test by the rapid urbanisation. To deal with this challenge at the interface of population shift from rural to urban areas and environmental stresses – such as climate change, knowledge and expertise must now be pooled together to support African cities with their resilience strategies.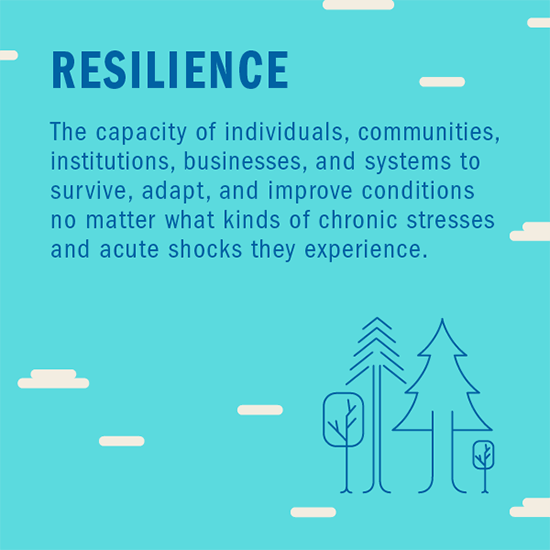 "Our planet cannot afford an urban semi-revolution."
"If we want to raise the profile of 21st century cities, no territory must be left behind," said Debra Roberts straightaway. She is Head of the Sustainable and Resilient City Initiatives Unit at eThekwini Municipality the local government entity responsible for planning and managing the city of Durban in South Africa. In 2015, Debra joined the scientific committee of the AXA Research Fund which awarded the first "AXA Chair in African Climate Risk" to the University of Cape Town. Mark New, a recently-arrived professor at this university, is the first holder of the Chair.
In South Africa, the effects of climate variability have been experienced for decades by the people who live there, with growing impacts on biodiversity, water supplies, agricultural production, often through extreme weather events such as floods, droughts and heat waves. "These dangers have always existed, but global warming has and will continue to change their frequency and intensity. As yet, little research has been done on how climate change is altering these disturbances, and their effects on the continent," explains Mark New. He adds, "The aim of the AXA Chair is to fill in the gaps in our knowledge by financing a new research programme on the African climate risks every five years."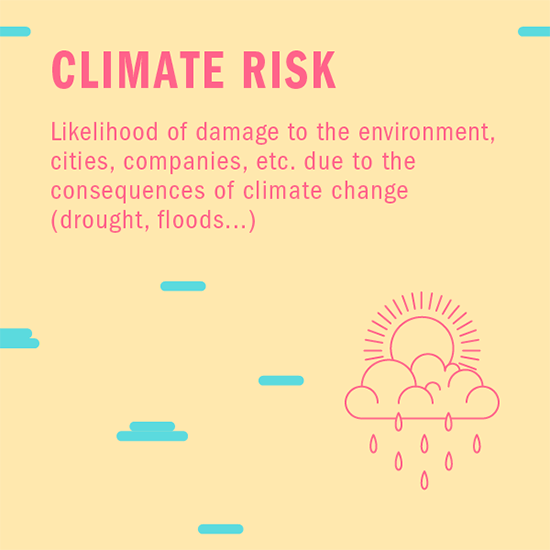 Developing climate knowledge in Africa
Professor Mark New will therefore be analysing the impact of human activity on these climate disruptions, to quantify how their risk is changing. His research team will in parallel study the influence of human activity in the field, by comparing land management methods and their consequences for the sensitivity of the food and water supplies to climate extremes. Eventually, the Chair intends to bring together the brightest minds on the continent through a multi-disciplinary research programme drawing on climate expertise, statistical science, hydrology, agricultural sciences and economics. The aim is to train a new generation of researchers in the understanding of climate disruptions which hamper the development of African countries – since many of the "at risk" food and water systems provide the life support to urban areas.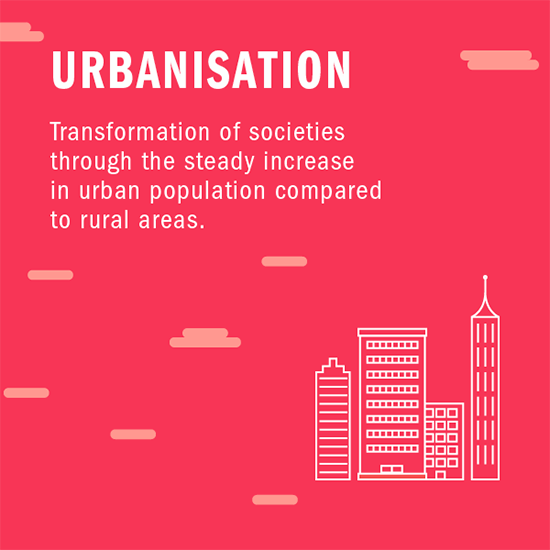 "The AXA Research Fund is a key component in our cooperation with the scientific community," says Philippe Derieux, Director of new business models at AXA P&C (an AXA business line dealing with property damage insurance and civil and professional liability insurance), whose teams create simulation models and climate risk analysis tools. "The Fund enables us to develop this knowledge in our future-oriented fields today and to share it with society on a wider scale." Since its launch, the AXA Fund has already supported 492 basic research projects. For advice on how to allocate its funding, the Fund has surrounded itself with an international scientific committee composed of researchers in earth sciences, social sciences, medicine and development sciences, as well as environmental practitioners like Debra Roberts who provide their empirical experience. "These individuals expand our understanding of the world. They help us fuel public debate and guide our actions better," Philippe Derieux continues.
Increasing resilience in the most vulnerable communities
Today, there are forty-seven cities in Africa with over a million inhabitants. By 2030, experts predict that half of the African population will be living in these cities, where the bulk of the economic activity is already concentrated. "It is vital to assess the impact of climate instability on the infrastructures that will be accommodating these populations in order to support them with their resilience strategies and protect their development," explains Philippe Derieux. "Now, as we commit to city resilience, our mission is inconceivable without a commitment to emerging countries." Climate experts at AXA Global P&C are constantly in touch with the research community to expand and share their knowledge. For Philippe Derieux, this collaboration between the industrial community and researchers is vital for developing groundbreaking modelling and risk analysis tools. "The better we understand the risks, the better we can protect those exposed to them," he adds. "Some African cities are experiencing economic hardship, but they are also extremely dynamic places where new partnerships can be tried out between the private sector and local governments.