Digital Innovation: how AXA is changing insurance for its customers?
ALL ARTICLES
| Innovation
Sep 29, 2017
Digital Innovation. It's a concept we hear used all the time but what does it actually mean in the context of insurance? During my time as the AXA Great Global Adventurer I set out to investigate what it is, why it's so important and how AXA's integration of digital innovation into all facets of the company is changing the way we perceive insurance.
Innovating the Customer Experience: From Payer to Partner
First and foremost, AXA are changing the face of insurance by capitalising on the opportunities digital innovation has to offer for the customer experience. While in Hong Kong I was introduced to Xtra by AXA, notably by Louis Charpigny (cover picture), working as a Senior Officer in Digital Services & Innovation. This is a free wellness and coaching app that uses an inbuilt artificial intelligence chat bot to identify and respond to user queries about health-related content. You can monitor your daily activity thanks to over 250 compatible wearables or wellness mobile apps, manage your weight by accomplishing fitness challenges and message 'Alex', a blended human-AI Chatbot who help users with an extensive variety of enquiries. Xtra is today freely available for everyone in Hong Kong, whether you're an AXA customer or not. For me this is testament to the way AXA use digital to partner with communities, and contribute directly towards breaking down previously held perceptions of this industry.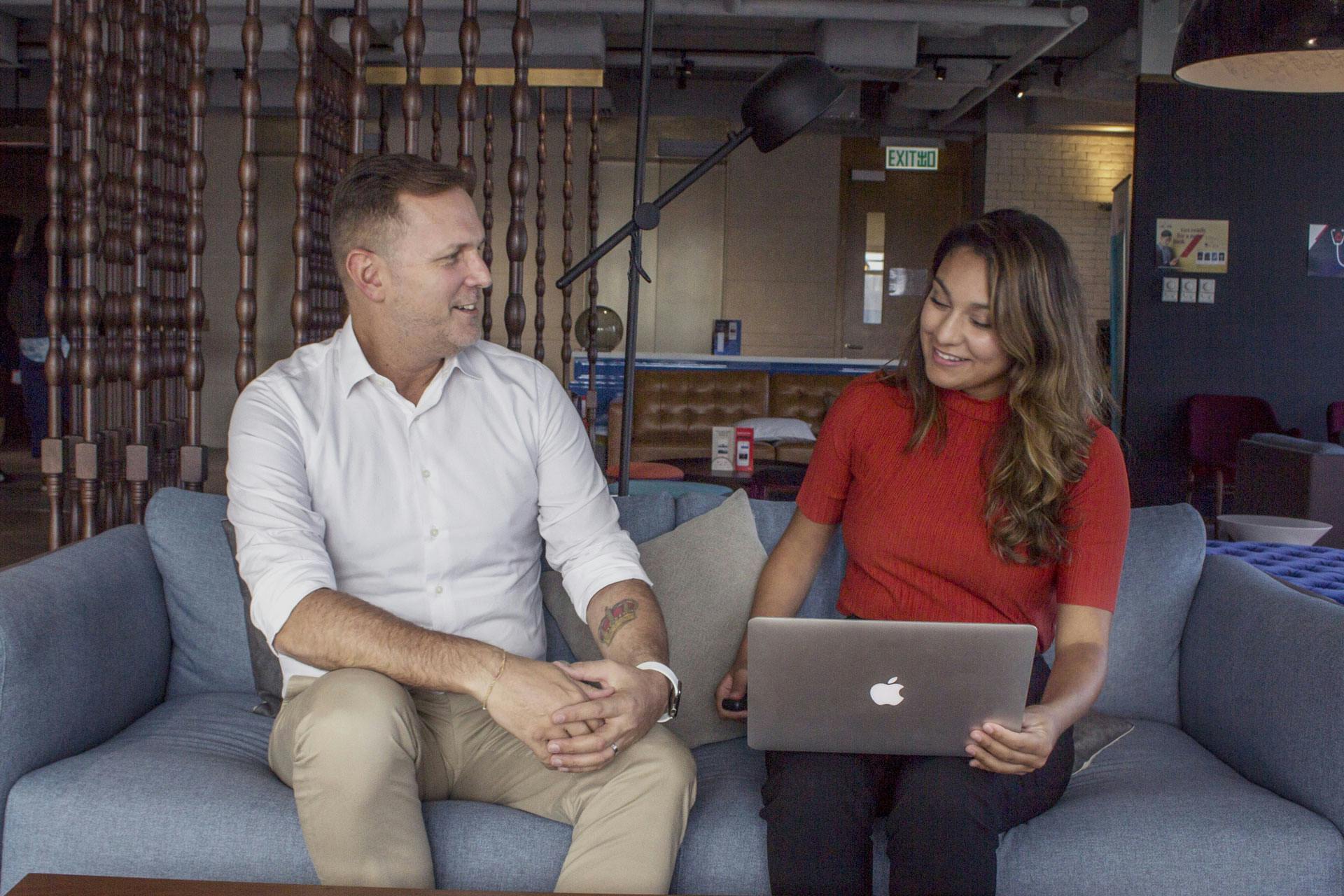 The development of the MyAXA app is another example of how entities are using digital innovation to respond to customer pain points and exceed expectations. MyAXA allows customers to access and manage insurance policies from the convenience of their phone. What I found particularly interesting about the MyAXA app was the customisable capabilities for entities. This is not a blanket technology that has been distributed globally. It is a platform that enables each entity to cater for the specific needs of their country/market. It was incredibly interesting to hear from employees about the time and effort that has gone into prioritising different functions based on an in-depth analysis of their unique customer user experience.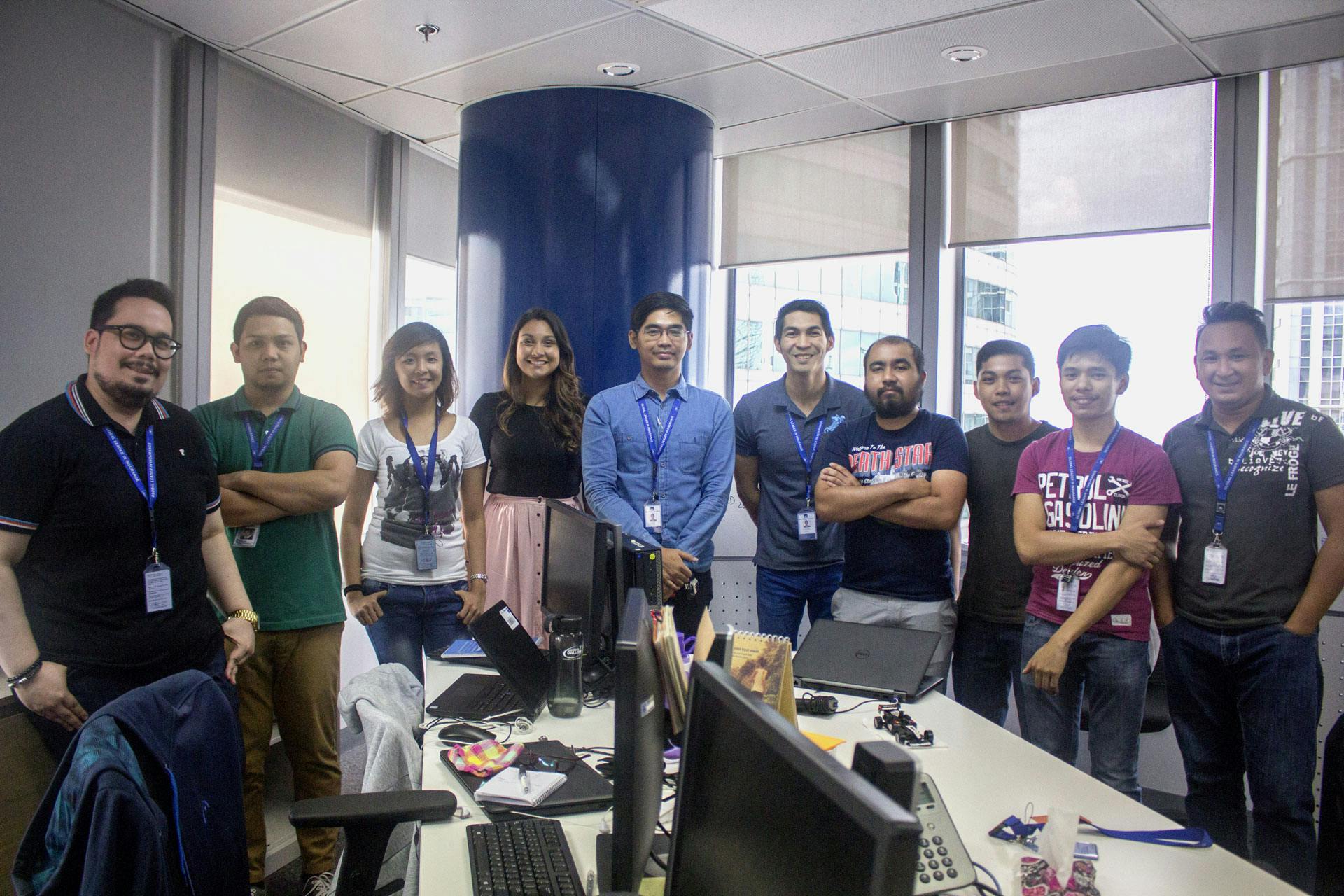 Picture: Meeting the MyAXA team at the Manila, Philippines office
Another example of how AXA is leveraging digital innovation to change industry work practices is through the establishment of Social Media Command Centres. While in Jakarta I had the chance to visit one of these centres and the team who runs the operation. Social Media Command Centres use advanced technology to monitor conversations across social media platforms in real time to ensure that customer concerns, queries and sentiments are being relayed and acted upon. In addition to customer centricity, this innovative digital space supports sales through digital channels and the Jakarta office is even equipped with a mini production studio!
Overall, the integration and facilitation of new technology is at the forefront of AXA's move from payer to partner. Digital innovation not only brings new opportunities for AXA and its customers but it's also gradually changing the way their employees work for the better.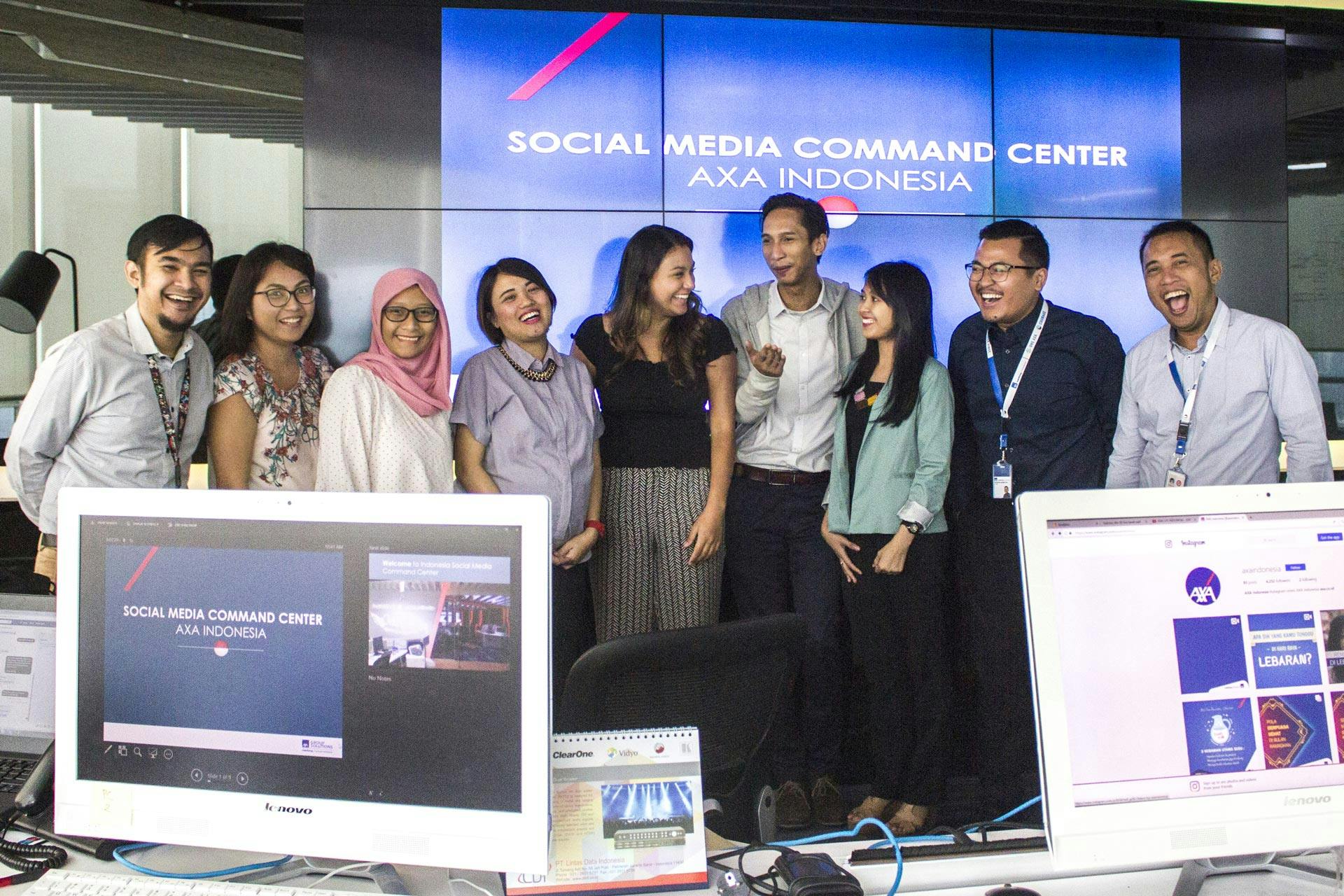 Picture: Such a fun day spent with the Social Media Command Centre team in Jakarta, Indonesia.
Innovative Strategies: Collaborating with the best in the biz
I had very little exposure to the concept of digital innovation before AXA. One thing I've taken away from many of my interviews was the difference between disruptive and incremental innovation. Disruptive innovation refers to a displacement of existing practices that fundamentally changes a market. In contrast, incremental innovation refers to a series of small changes to existing practices that make a market or service more efficient. While many of the examples given in this article attest to incremental innovation, true disruption can be difficult to emulate internally within the constraints of large company. So how did AXA respond to this reality? Meet the start-up studio, Kamet.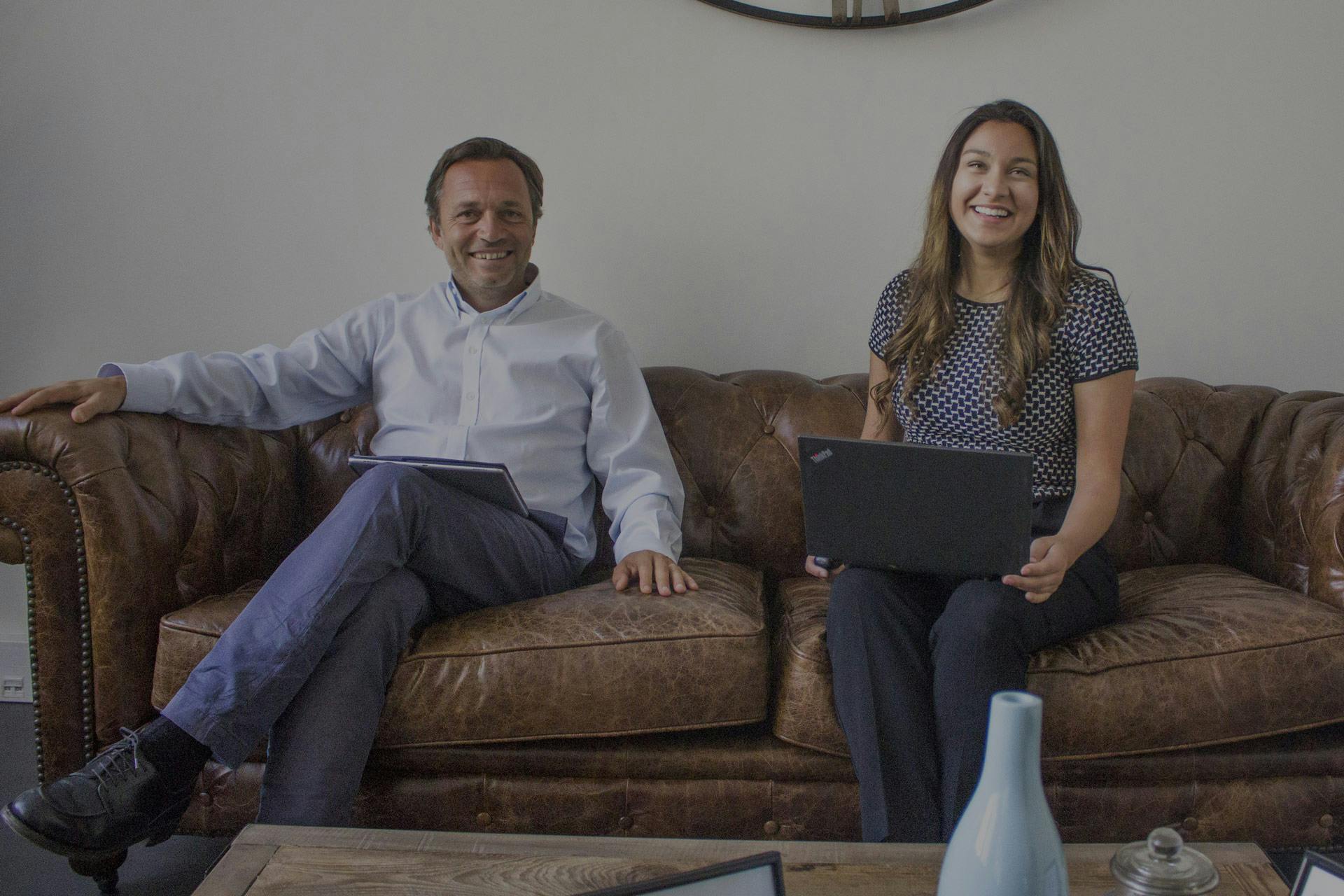 Kamet is a structure separate from AXA but with its resourcing support. Kamet works exclusively with start-up entrepreneurs who are dedicated to conceptualising, launching and accompanying completely innovative products and services for insurance clients. This ultimately gives 'start-up minds' the foundations to work on truly disruptive projects in an agile and flexible environment, with all the benefits of having the backing of a global institution.
Kamet was launched early 2016 and is operating out from Paris, London and Tel Aviv. Kamet has already launched several ventures:
Padoa, an occupational health digital platform sold as a SAAS model to companies.
Qare, a digital medical platform for French expatriates
Fixter, an on-demand maintenance platform launched initially in the UK.
Kamet sits within AXA's innovation ecosystem, alongside AXA Labs and AXA Strategic Ventures. Outside of Kamet, individual entities are also leveraging digital partnerships to respond to their unique markets. This gives AXA the ability to scout for start-ups and companies who are disrupting insurance and then partner with them to ensure that they are always at the forefront of digitally innovative practices.
Take Trov for example, a UK partnership that is changing not only the way we purchase insurance, but the types of things we insure to begin with. Trov is an app that lets users insure specific items for specific amounts of time on demand. With the swipe of a button you can turn your protection on and off, there are no annual premiums, there is a chat bot for claim assistance and users are provided with an instantly generated quote based on the item and model. This technology makes insurance affordable for demographics like millennials, giving them the ability to access protection for important personal items like cameras, mobiles or laptops. It also responds to the consumer desire for instantaneous and simple access to services.
A mindset for the future
Whether it's entities, partnerships, strategies, new technologies or changing the way we work – behind all these tangible examples of digital innovation at AXA are the hard working individuals who made these concepts a reality. It takes courage to revolutionise a traditional industry. You have to show incredible amounts of determination and resilience to overcome the setbacks that come with being a catalyst for change. The interviewees I spoke to consistently reiterated that at the end of the day, it was the innovative mindset that AXA encourages that enabled their endeavors to come to fruition.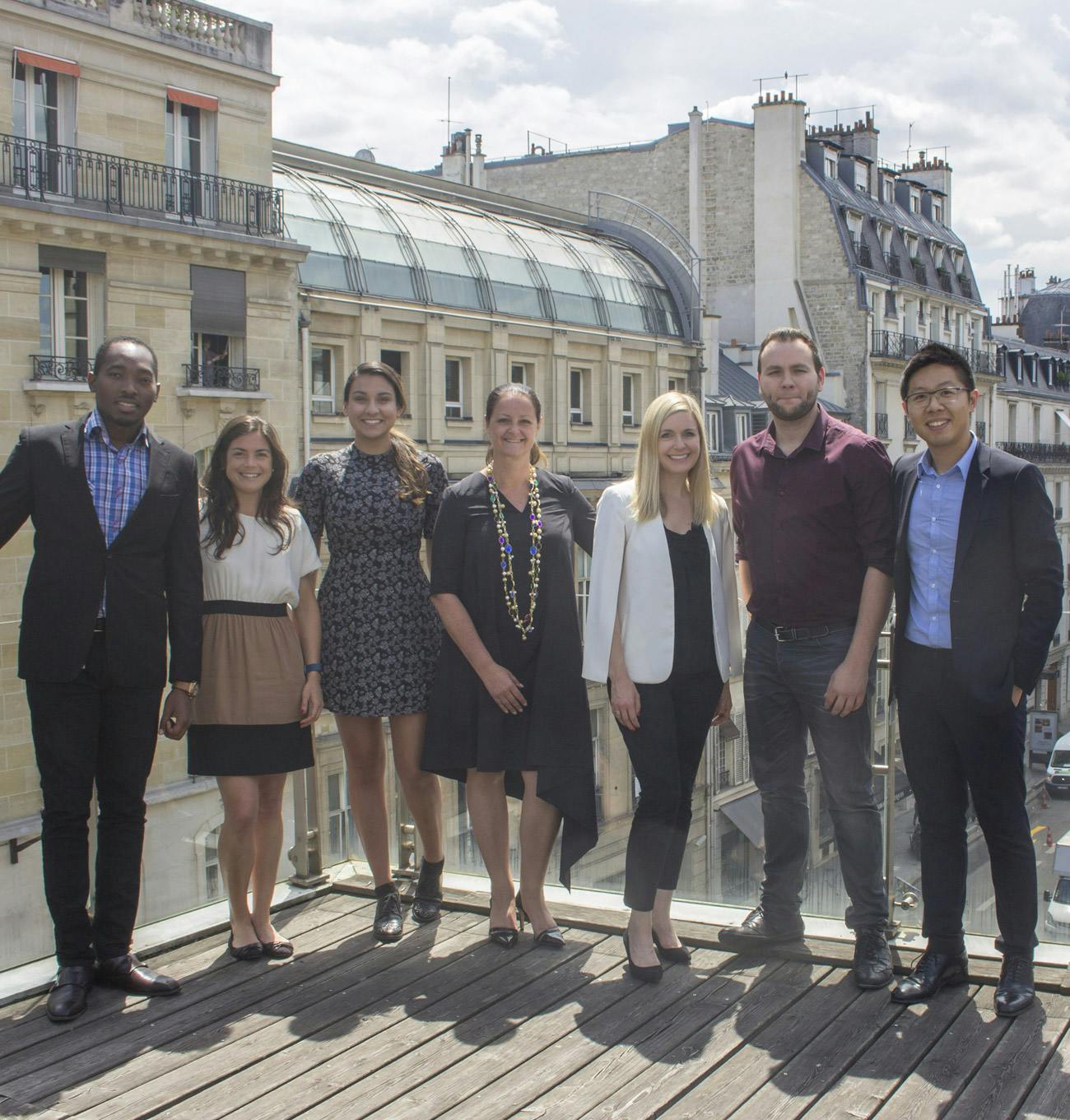 Picture: My amazing team in Paris who helped me investigate Digital Innovation and challenged me to bring an innovative mindset to work every day :)
This sentiment of encouraging open thinking to ultimately contribute to AXA's purpose was expressed in a recent interview with Global CEO Thomas Buberl when he shared his advice for Early Careers. He stated: "Be open, take every opportunity that you have to really understand yourself and how you can contribute to the larger good of society as expressed by the purpose of the company."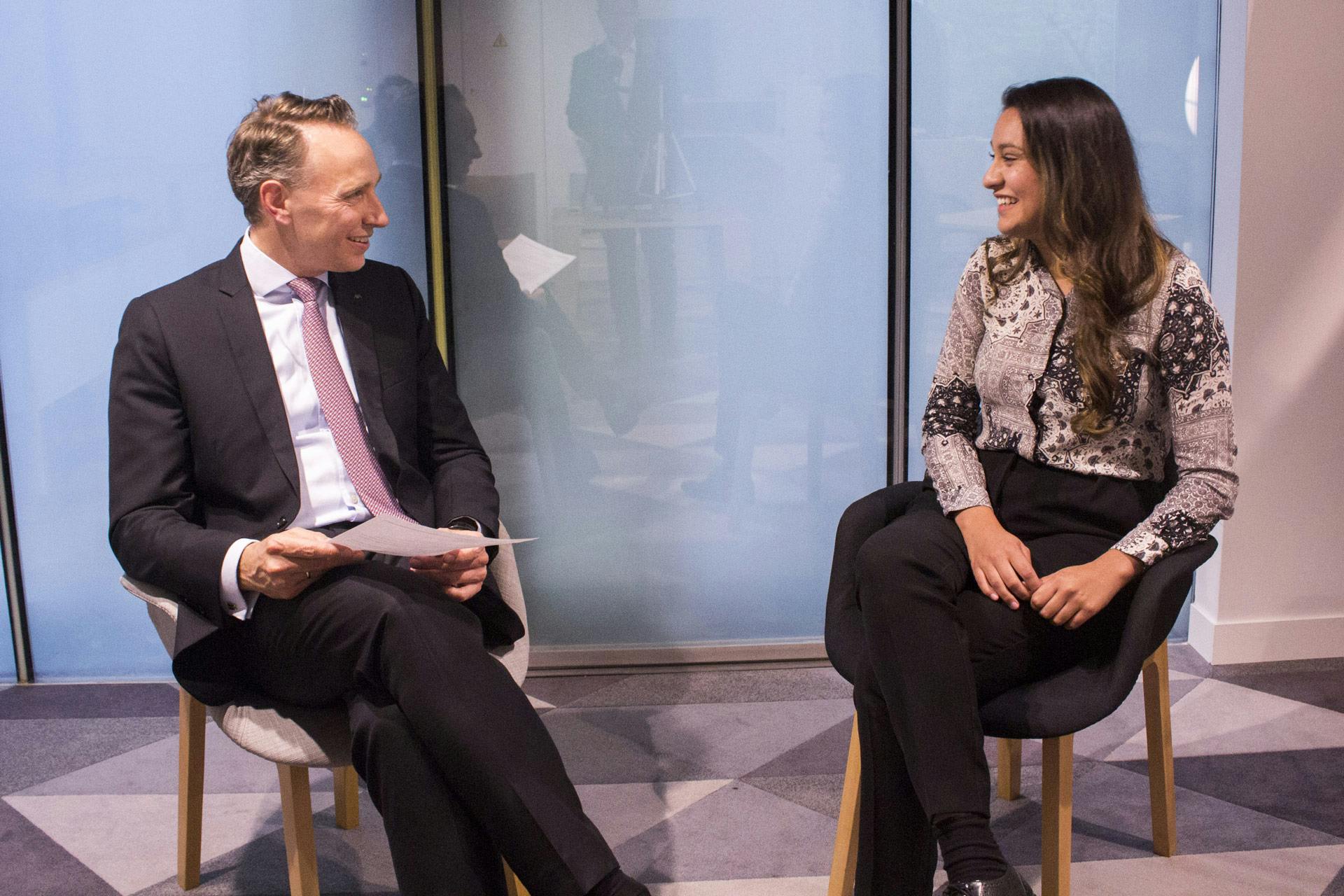 Related content
Discover our open positions now!
Digital Innovation plays an integral role in how AXA is moving forward into the future. What is perhaps most exciting however is the fact that this is just the beginning. There is still is so much room for growth, development and change. So for those of you reading this, whether you're a current or prospective employee, customer or possible future collaborator – I pose two questions. Firstly, are you passionate about digital innovation and all its possibilities within insurance? And secondly, how could you make your mark on the industry with AXA?
Until next time,
Chelsie